Toronto Airport Restaurants
Sheraton Toronto Airport boasts many Toronto Airport Restaurants for guests to enjoy.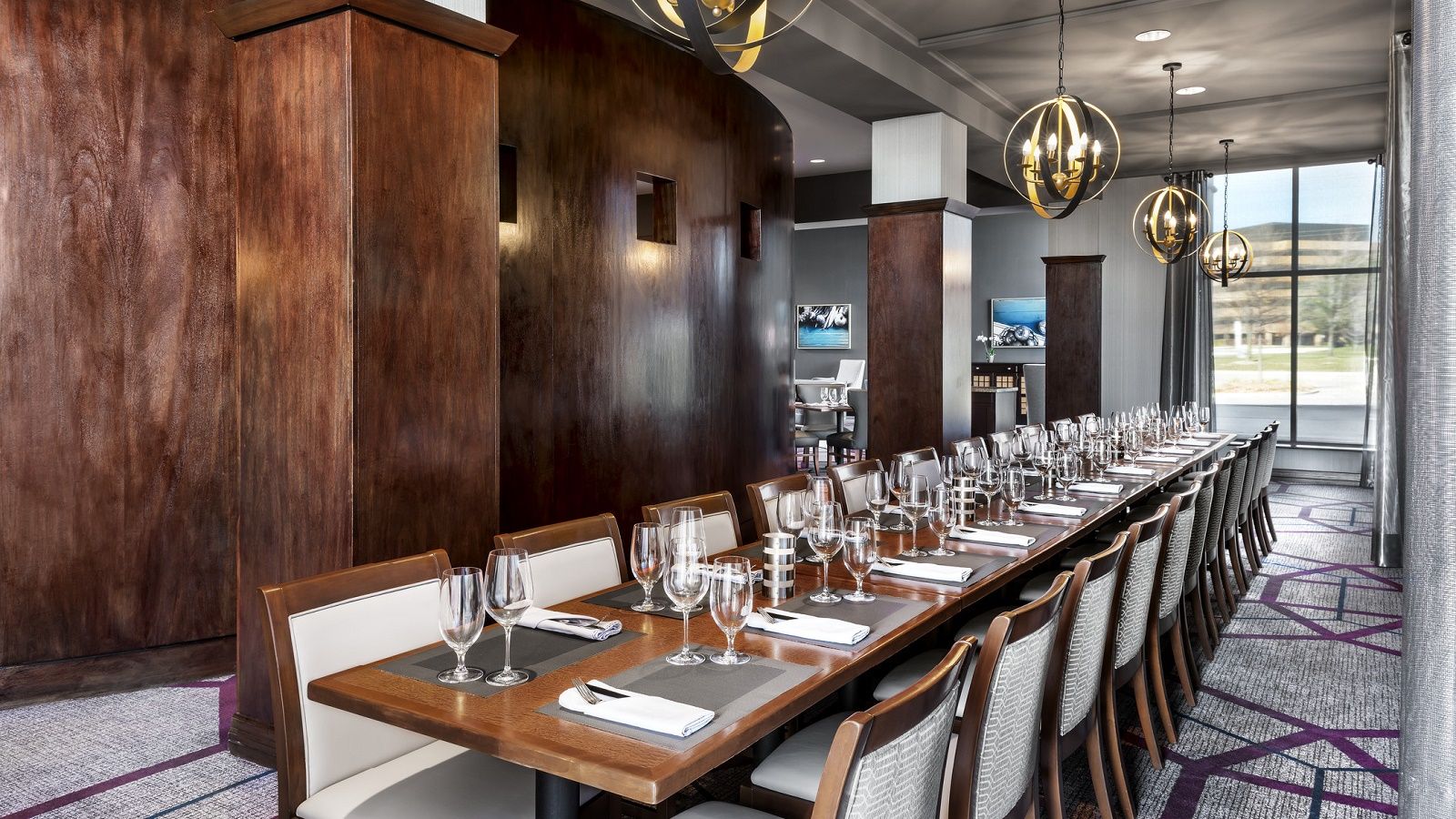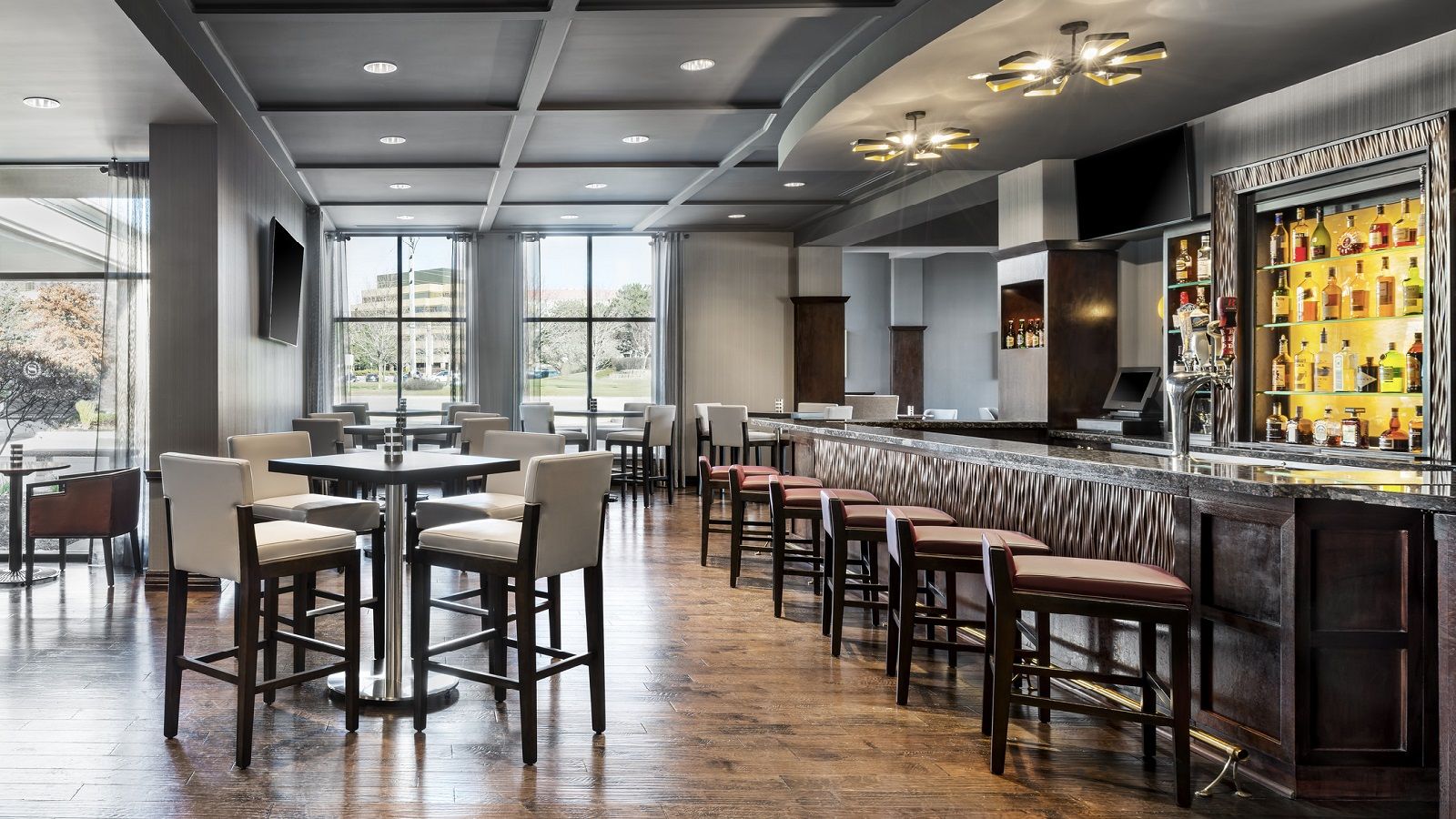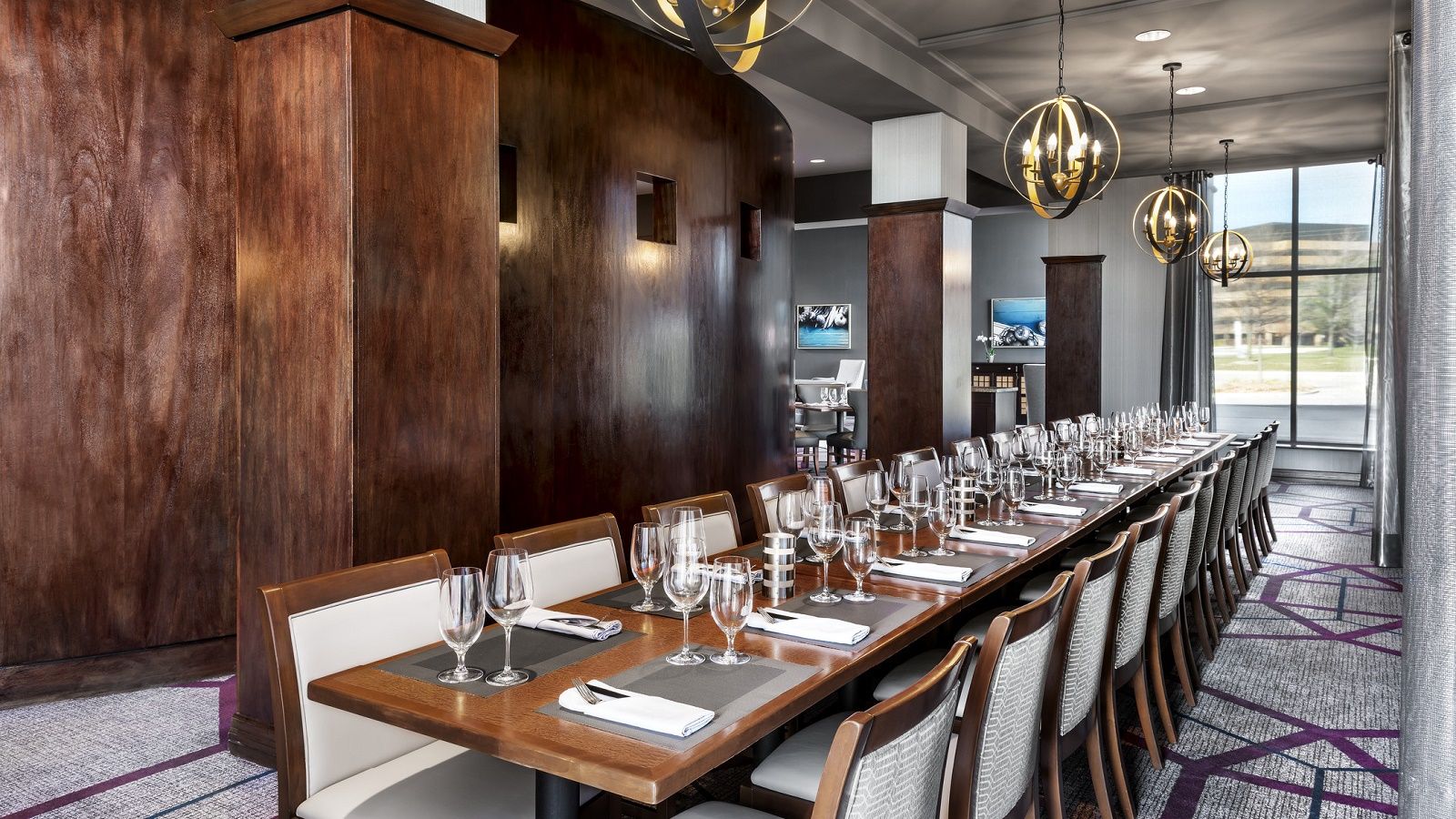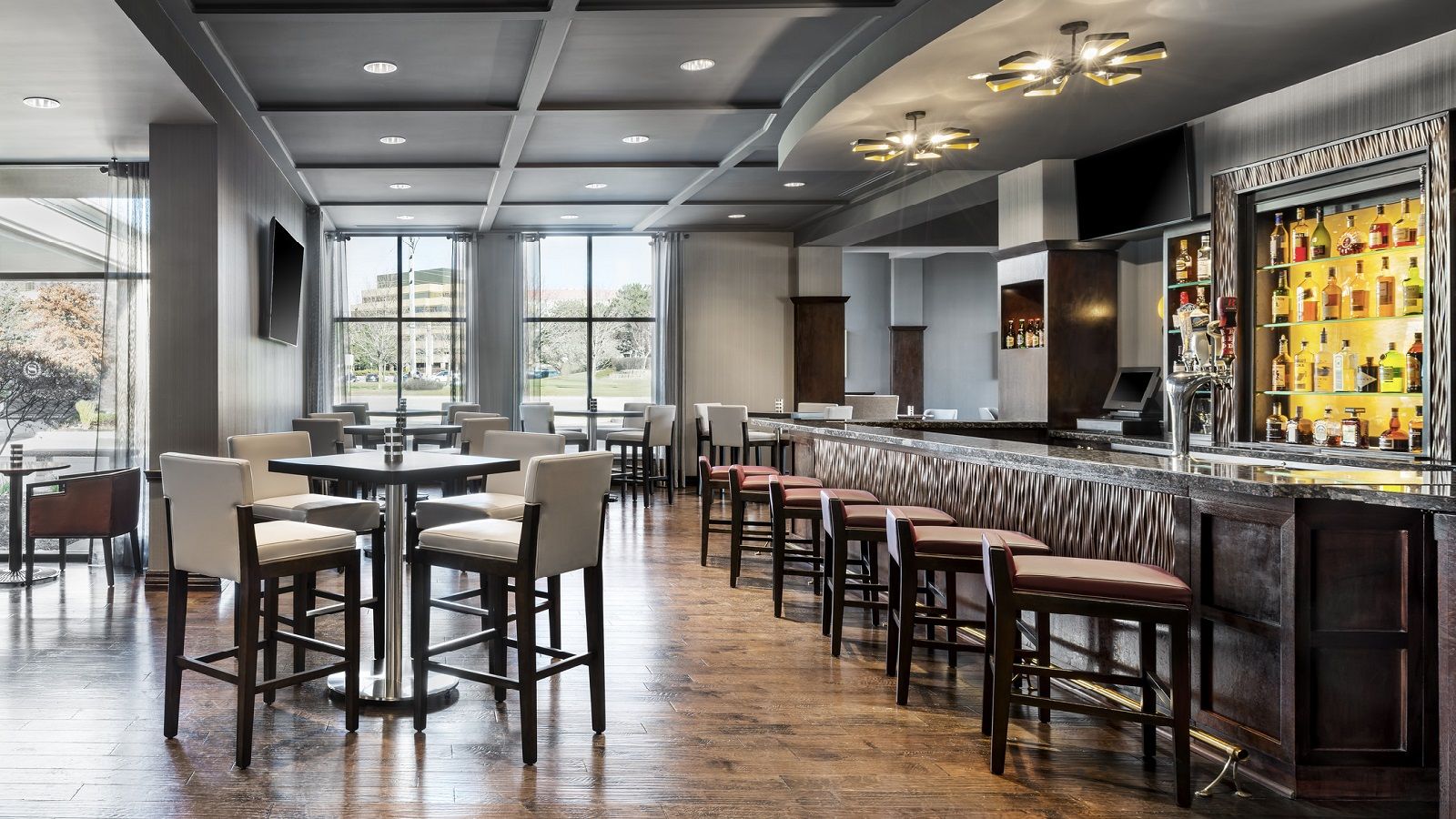 Olio: A Mediterranean Grille - Join us for an exciting culinary journey around the Mediterranean. At Olio, our inspired cuisine is created with seasonal local and organic ingredients, and prepared with flair by our award-winning culinary team. Savor the foods of Italy, Spain, Greece, France, and Morocco in an atmosphere both vibrant and intimate. Delicious tapas, specialty martinis, multiple televisions and billiards table in the bar create a fun scene for evening cocktails.
Flexible seating to accommodate groups up to 60 people
Olio Hours:
Monday to Friday: 6:30 AM–2:00 PM, 5:00–10:00 PM
Saturday to Sunday: 7:00 AM–2:00 PM, 5:00–10:00 PM
Olio Lounge Hours:
Daily, 11:00–12:00 AM
Chop Steakhouse - Featuring one of Toronto's finest menus and a palatial interior, Chop Steakhouse is the perfect location for your next family or business dinner. Chop Steakhouse only serves the freshest seafood, 28-day-aged beef, handmade breads & desserts, accompanied by an award-winning wine list.
Chop Steakhouse Hours:
Monday - Friday 11:00–1:00 AM
Saturday 12:00 PM–1:00 AM; Sunday 12:00 PM–12:00 AM
Starbucks Coffee Lounge - Located inside of Olio Mediterranean Grill and Lounge, enjoy freshly brewed Starbucks coffee and teas everyday from 6:00 AM–11:00 PM.
In Room Dining - Room service is available daily.
Breakfast - 6:00 AM–11:00 AM
Lunch - 11:00 AM–2:00 PM
Dinner - 5:00–11:00 PM
View our Room Service Menu
Grab & Go Cart - Located in our hotel lobby from 11:00 PM–6:00 AM daily
Offers salads, wraps, soups, and many more treats when you are craving a midnight snack. View Menu
Snacks and beverages are available 24 hours a day at the pantry, located beside the Front Desk.
Toronto Airport Area Restaurants
The Sheraton is conveniently located near other area restaurants such as:
Montana's
Step into this warm, fun atmosphere and enjoy tender smokehouse ribs, sirloin steaks, and barbeque chicken.
Boston Pizza
Boston Pizza restaurants offer a casual dining setting with over 100 menu items including gourmet pizzas made with their signature hand pressed dough. This restaurant is perfect for families, teams and groups of all ages.
Canyon Creek Chophouse
Energize with a chipotle sirloin or cedar plank salmon. You will be sure to have a satisfying lunch or dinner experience in this premium, casual atmosphere.
Jack Astors
Stop into Jack Astor's Bar and Grill for lunch, dinner, or a late night brew. There's never a dull moment, and never a dull menu.
Milestone's Restaurant
With their seasonally inspired menu, brunch, lunch, and dinner are sure to be a delight in this cozy grill and bar.
Sushi-Ya Japan
Whether you're looking for the very best in authentic Japanese cuisine, or something less traditional, there is no place like Sushi-Ya Japan. Choose from more than 60 different sushi and rolls.
The Keg Steakhouse & Bar
This locally based chain's menu features tender steaks, succulent selfish and an outstanding wine list.
Lonestar Texas Grill
Experience the big, bold tastes of Texas. From famous fajitas to grilled steaks, your appetite will sure be pleased.
Via Allegro Ristorante
Via Allegro is Toronto's landmark with world-class standards. A true dining experience not to be missed!
Zorro's Steak and Seafood House
For the ultimate in fine dining, Zorro's has proudly served only the finest in steaks and seafood to countless of satisfied patrons over the past 27 years.
Bistro West by East
Contemporary chic meets Canadian comfort in the stylish surrounds of Bistro West By East. The bistro is a welcome oasis amidst the hustle and bustle of the airport area.